We're committed to delivering premium stone surfaces to luxury designed spaces.
Granite Works Stone Design is Cleveland's premier full-service stone supplier and fabricator for both residential and commercial design. Whether you are a designer, general contractor or builder, we are sure to have the products your clients are looking for.
Our Services
Creating a complete customer experience is our top priority. Once you select your stone, we do the rest. We template, cut, polish, clean, and install every project we put our name on. We mean it when we say full-service. 
Selection
We regularly update our premium stone inventory to provide our customers with a distinct selection experience. Our Westlake showroom is stocked with a wide array of natural and engineered stone perfect for kitchen countertops, bathroom countertops, and just about anywhere in your home.    
Fabrication
Our team of professional fabricators meticulously inspect every stone slab for flaws, blemishes, and scratches. Using a vacuum lifting system, the stone slab is placed on a top-of-the-line CNC machine where every detail of the custom measurements is laid out. Following the precision cutting, the stone is polished to provide the perfect finish. Stone finishes include polished, matte, leathered or suede. Our experienced fabricators are highly skilled, allowing us to offer a variety of both standard and custom stone edges.
Installation
Our team of expert installers strategically load our branded trucks every morning before each delivery. Personalized text message alerts are sent to all of our customers before a pair of uniformed installers arrive. Every stone is carefully removed from the truck and specifically placed within the project space. Surfaces are properly cleaned and sealed before a final inspection.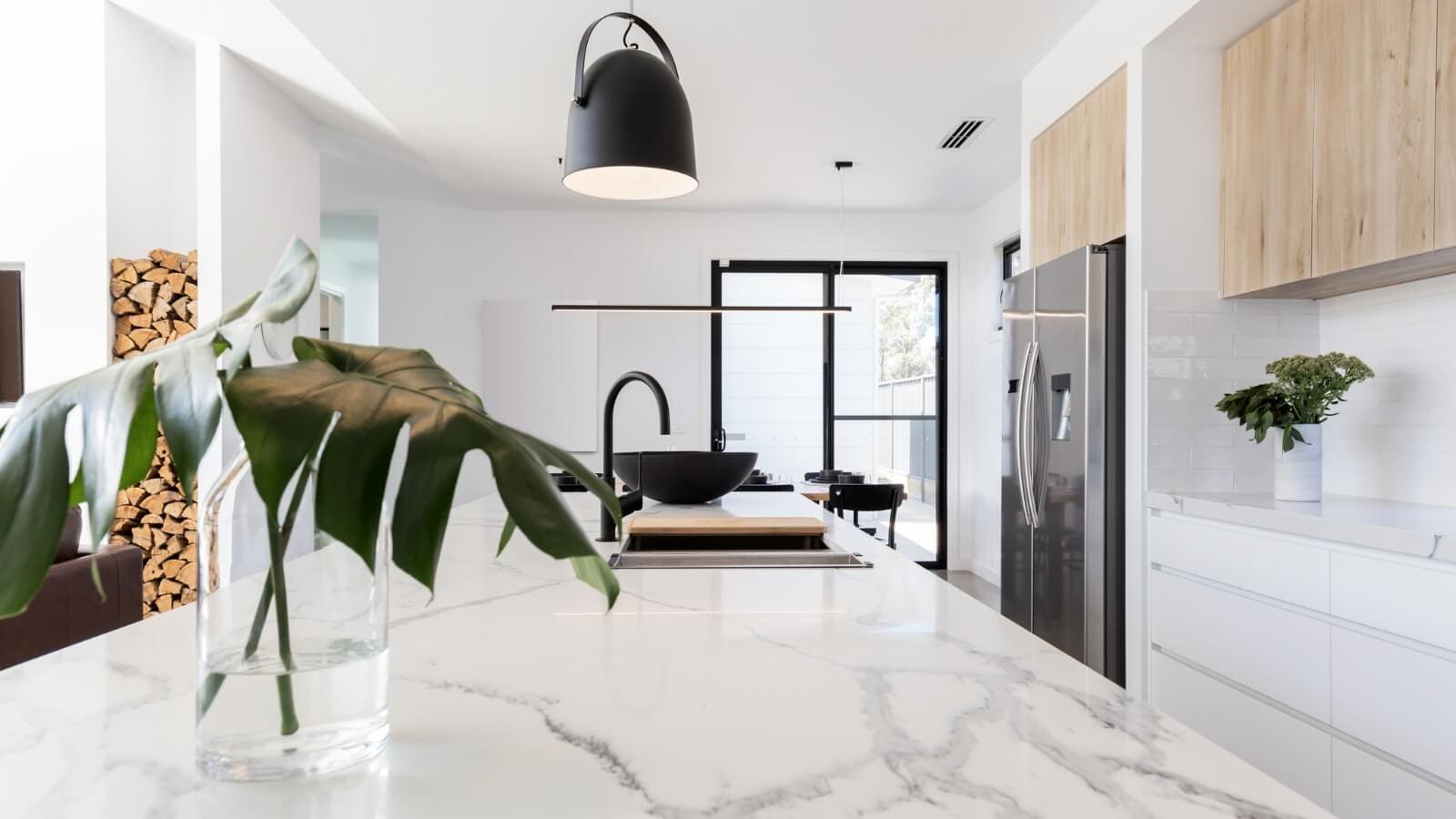 Counter Tops
Kitchen islands, countertops, Waterfall edges, outdoor cook stations and bars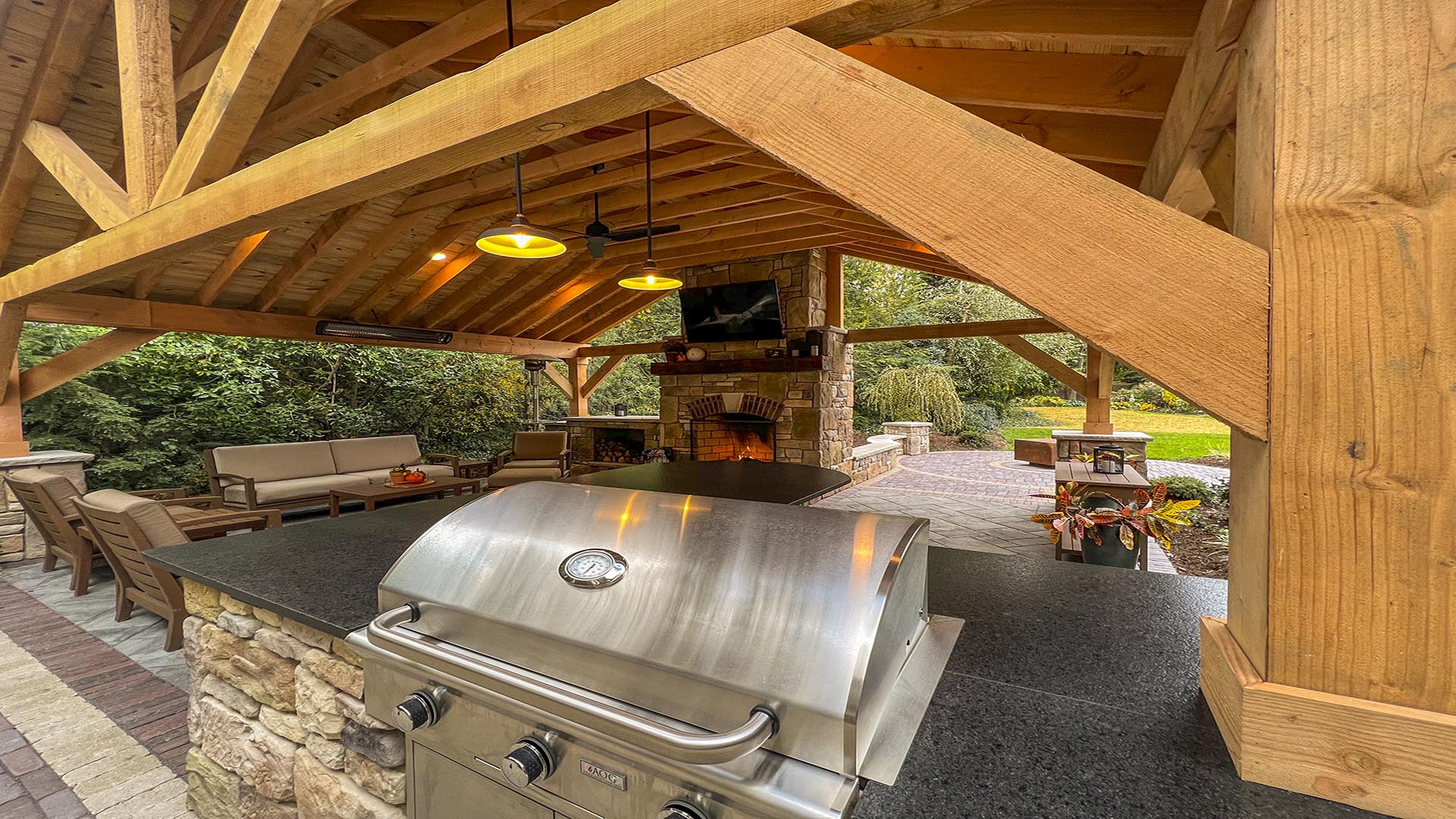 Outdoor Living & More
Outdoor living spaces with Ground Works Land Design, conference tables, office interior installations, fireplace surrounds and more – we have the perfect stone to make a statement with.
What Makes Granite Works Stone Design Unique?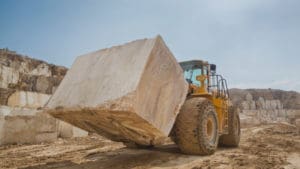 Premium selection of Natural and Engineered stones
We travel the world to hand pick our materials, offering the best quality and selection avialable.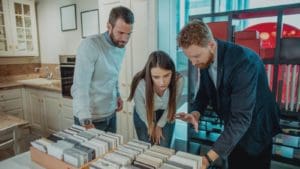 Our showroom and warehouse are the perfect setting to lead clients through the selection process.
We're conveniently located in Westlake, Ohio, just north of Crocker Park and I-90. Builders and designers can show clients all our fabrication options, finishes and applications.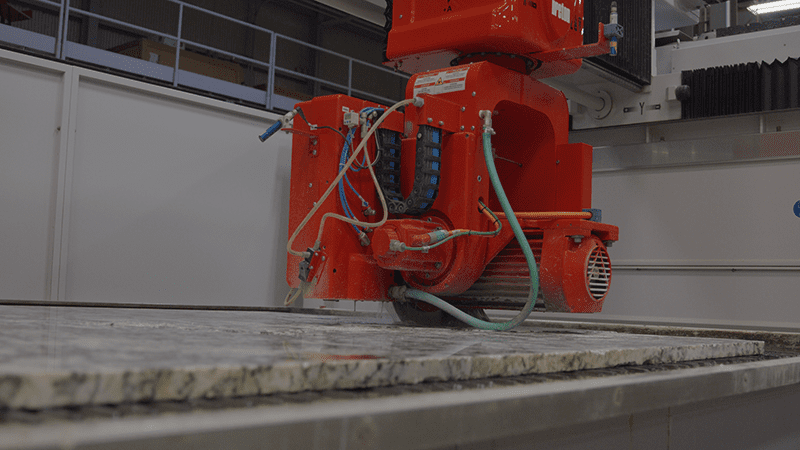 Our experts use cutting-edge technology and techniques to custom fabricate our stones to a precision fit.
Our OMAX waterjet and Breton Combicut machines cut and shape your stone surfaces with precision and efficiency from initial design through final install.
Come work with us!
We are always looking for new talent. At Granite Works Stone Design, we are passionate about providing superior service and creating lasting relationships. Building a team of skilled and professional employees is our top priority. Explore all of our opportunities to join a fast growing company. 
Hear From our Happy Customers